AS Input Value Nodes - Substance Designer Node Set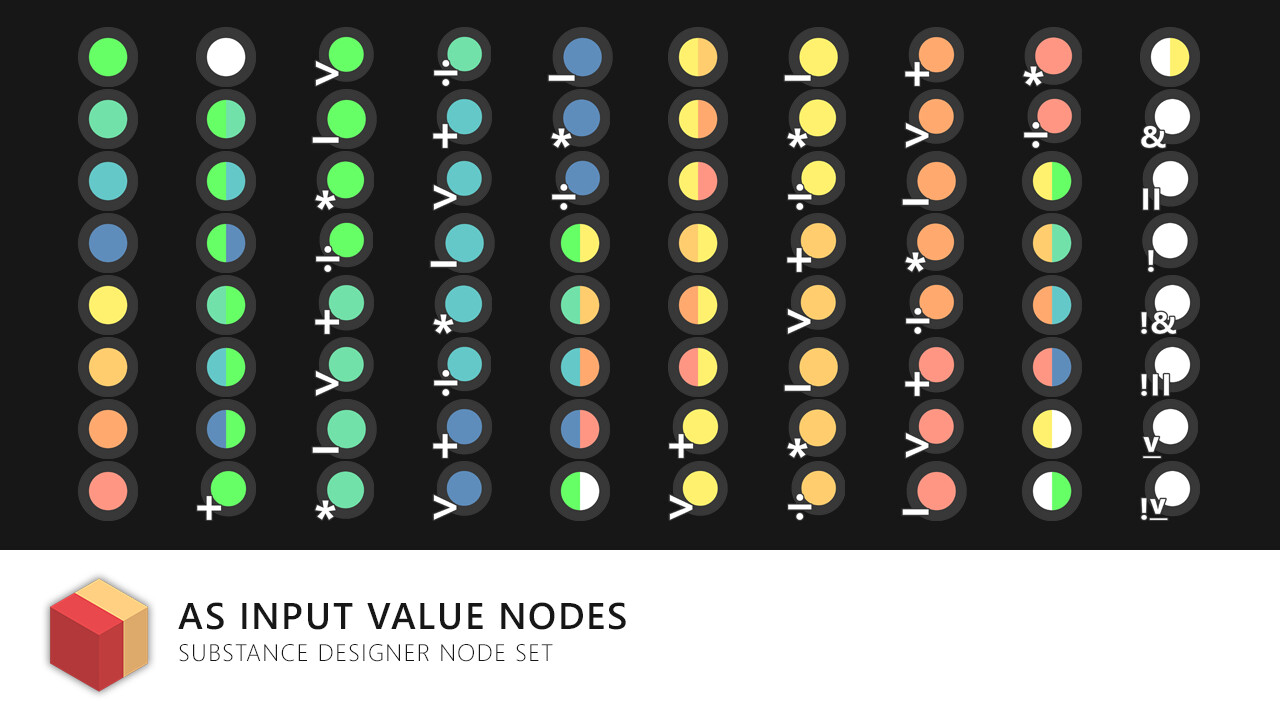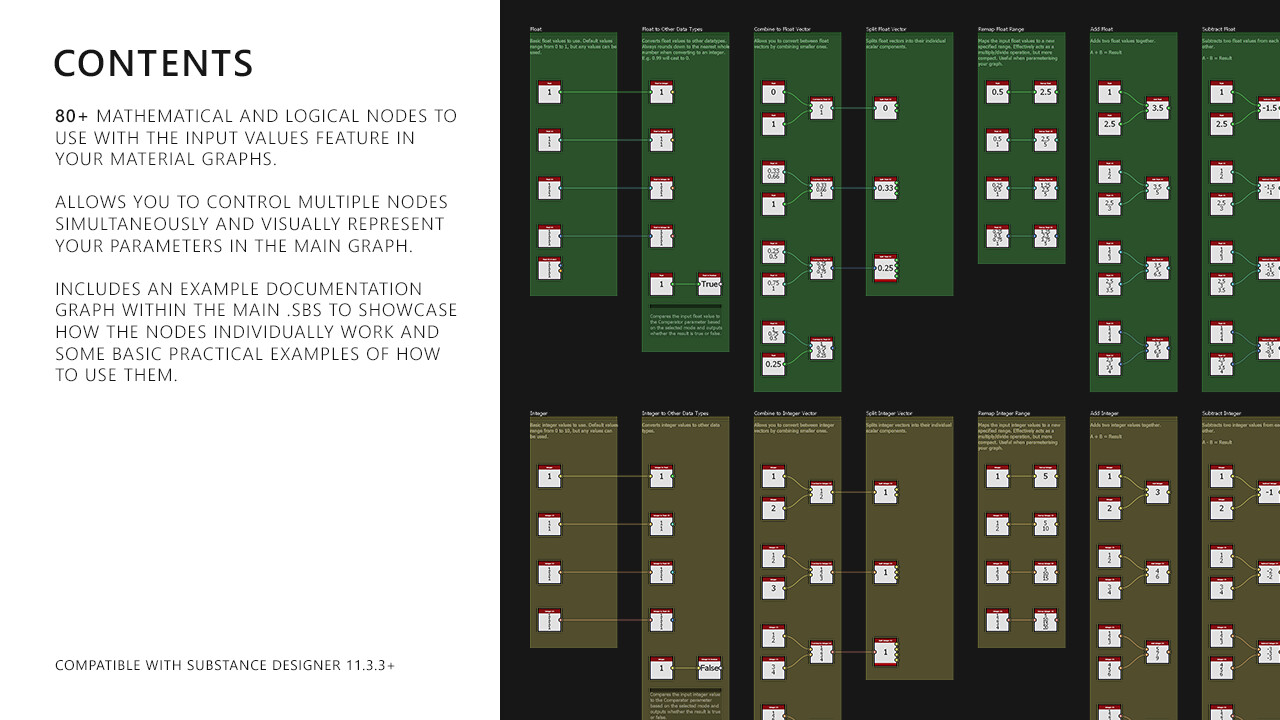 A free set of 80+ mathematical and logical nodes to use with the Input Values feature that allows you to control parameters over multiple nodes and visually represent the flow of parameters within your graphs.
Tested to be compatible with Substance Designer version 11.3.3+.
Included with the download is a documentation graph which showcases all of the nodes in use, plus some basic practical examples of how you could use them.
If there's any issues with the product or if you have any feature requests, message me! I'm always open to feedback.